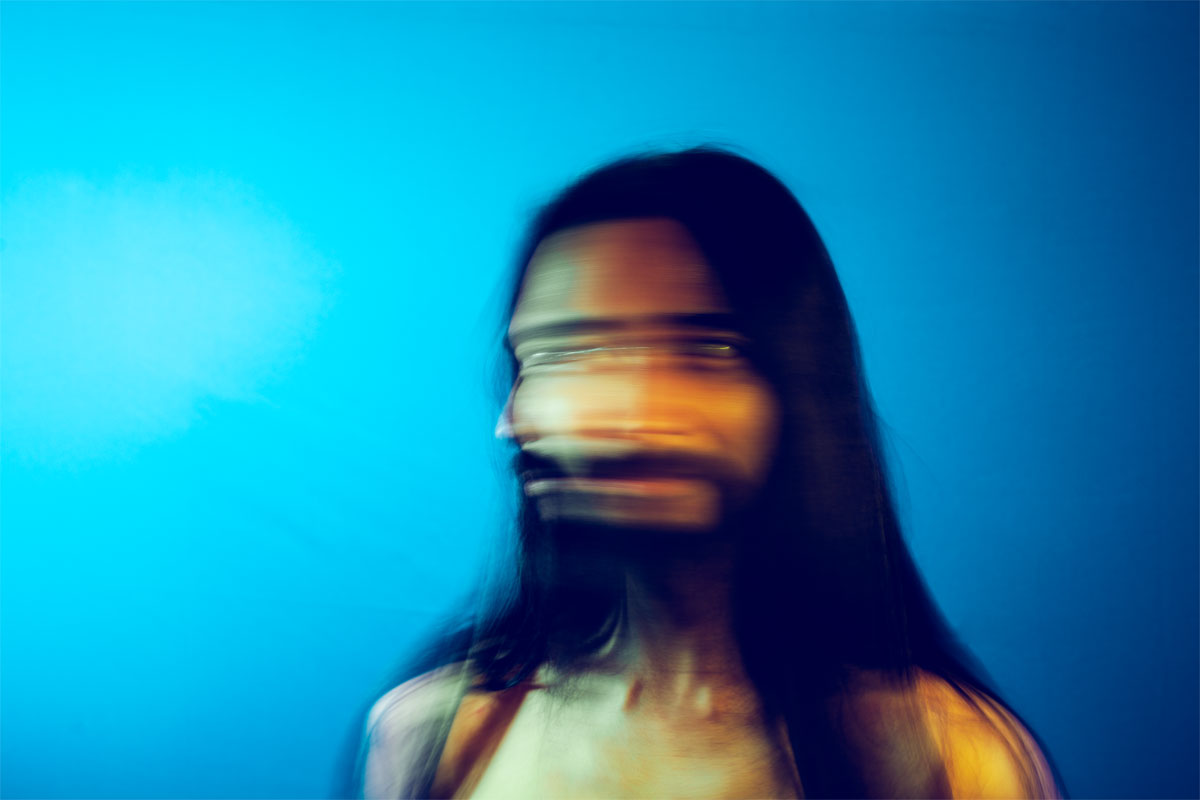 High Resolution Image‎
Biography
YOSHITAKE EXPE Space Guitar
EXPE (www.nuexpe.com)

大阪出身の音楽家 Yoshitake EXPEによる実験プロジェクト。
Space Guitarと名付けられたファンキーで個性的な演奏法と電子音響系に通じる音響処理、ポリリズムなど数学的・幾何学的なアプローチや先住部族でのフィールドワーク体験などを通じて創造されるエッジで新感覚な作曲とプロデュースを行い、その独創的サウンドはワールドワイドに先鋭音楽愛好家に高く評価されている。

15年以上に渡り年間120本を超えるライブツアーを地道に続け、日本各地のみならず、欧米・南米・インド・東南アジア・オセアニアなど海外ツアーも頻繁に行っている。
一般的な音楽イベント・フェスティバルへ出演する以外にも、美術館や映画館・プラネタリウムなどでのサウンドインスタレーション、神社仏閣や教会・古代遺跡などでのリチュアルな奉納演奏や、禅やメディテーション・ヨガなどとのサウンドセラピー、深夜のクラブミュージック・DJ等との共演など、振り幅は大きい。

ミュージックマガジン誌の年間ベストアルバムに選出された「NUTRON/SPECTRA」、穏やかで神秘的な環境音楽「EXPE /TEERA」、マルコス・スザーノらを迎えた新境地的ワールド・ミュージック「EXPE/EMERALDA」等のカルト的名盤をリリース。
また山本精一、千住宗臣らとの数学的室内楽グルーヴユニット"PARA"でも活動中。

共演歴
Mono Fontana, Alejandoro Franov, Kabusacki, Fernando Samalea, Marcos Suzano, Cyril Fernandez,
Valentino Mora, Ben Vedren, Dreams, RAMMELLZEE, DJ KRUSH ,DJ KENSEI, JUZU aka Moochy,
ACO, UA, 沼澤尚, 灰野敬二, 山本精一, ヨシダダイキチ, Boredoms, EP-4, Vermilion Sands, 

主な活動歴
ブラジル公演 ("PERCPAN Festival" Teatro Acbeu- Salvador & Oi Casa Grande -Rio de Janeiro,2009年)
フランスパリ公演 (La Java,2011年)
アルゼンチン国営放送 ("Metropolis" Canal 7 TV,2013年)
Fuji Rock Festival 2004 (nutron,2004年)
Fuji Rock Festival 2008 (PARA,2008年)
朝霧JAM (PARA, 2009年)
サントリーミュージアム (ART STREAM,2005年)
サウンドインスタレーション展 (大阪細野ビルヂング,2008年)
宝山寺-奉納演奏 (生駒聖天彼岸祭,2014& 2015年)
タイ王国バンコク芸術文化センター (BACC,2016年)
インドチェンナイ講義 (KMMC:KM Music Conservatory etc,2017年)
ヨーロッパ・デンマーク公演 (Copenhagen Jazz Festival etc,2017年)
アルゼンチン・ブエノスアイレス公演 (CCK 2018年)
イタリア・ブレーシア公演("La Grande Notte del Jazz" Teatro Grande di Brescia 2019年)
YOSHITAKE EXPE is an extraordinary guitarist from the city of Osaka , Japan whose backbone can be found in a Funk Band in the 90s accompanied by American musicians.

With the use of numerous compact effectors he has established a unique Space guitar sound whilst processing sound with a story-like flow like that of a DJ with influences found in P-funk , Electro Techno , with a Brian Eno vibe and sensibility of Brazilian music , at times playing the guitar percussively creating improvised robotic house music , at times playing a sensual guitar solo , but at times very organic with a soothing acoustic sound and is guaranteed to take you on a space odyssey.

He has collaborated with varying types of artists from visual artists and painters , avant-garde , improvisational , jazz , techno , hip-hop , world music , music for film and soundtracks and is also highly regarded as a club DJ and continues to expand his musical horizon . He has also held an exhibition of sound installations accompanied with a 100 hour performance in art museums.

Nutron s debut album was voted "best album of the year(2003)" by Music Magazine and made an appearance at Fuji Rock Festival in 2004 .For the past 5 years he has been playing over 150 shows annually with his solo project.
His current projects involve a Space Funk duo with world class drummer Takashi Numazawa , Space Dub Funk with dub mixer Naoyuki Uchida and also formed a Super-Unit PARA together with Seiichi Yamamoto. Amongst many collaborations his performance with the treasure of Brazil , Marcos Suzano is especially memorable.
Yoshitake es un guitarrista extraordinario oriundo de la ciudad de Osaka, Japón. En compañía de numerosos efectos a establecido un sonido único de guitarra espacial que articula en un relato como si fuera un dj. Sus influencias incluyen el funk, electro techno con una vibra Brian Eno y la sensibilidad de la música brasilera, tocando por momentos la guitarra de manera percutiva e improvisando música techno combinando con solos y sonidos acústicos que le dan un plano orgánico. Está garantizado que la escucha de su show en vivo es una verdadera odisea espacial.

Yoshitake ha grabado y colaborado en vivo con grandes músicos del mundo y latinoamérica, entre ellos Fernando Samalea, Fernando Kabusacki, Mono Fontana, los hermanos Franov and Marcos Suzano. También ha colaborado con numerosos artistas, desde visuales a músicos avant-garde, de improvisación, jazz, techno, hip-hop, world music y música para peliculas.
OUR YOSHITAKE EXPE,
He is Funky Dread Space guitarist legend of Japan.
His guitar, It's talkative more than Synthsizer.
EYE / BOREDOMS
Yoshitake EXPE is a fearless musician that gives special voice for his guitar through his unusual compositions, full of grooves ,surrounded by effects that creates beautiful ambients and drives us to unexpected and surprising directions. And , of course, EXPE is a good friend and for me is a pleasure to share some musical moments with him.
Marcos Suzano / Brazilian Percussionist
NEWS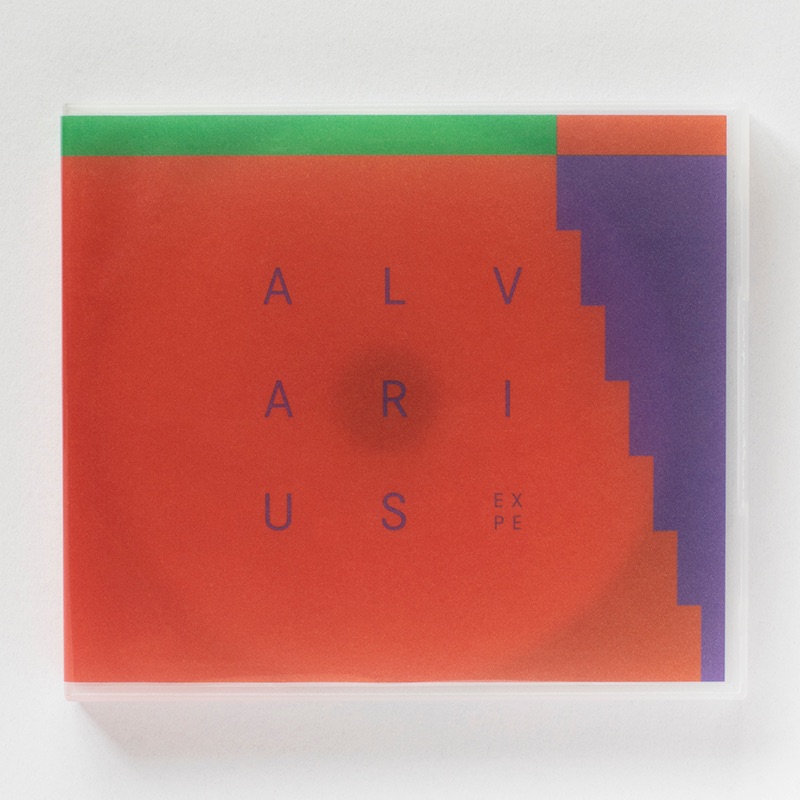 EXPE FUNDING 2019 スタートしました!
EXPE NEXT ALBUM 制作のためのサポート、ファンディング募集中
ファンディングのギフトとして、リチュアル・ヒーリング NU ALBUM <EXPE " ALVARIUS ">を先行リリースしました。
EXPE FUNDING 2019 >>
LUNE

DJ:
内海イズル
EXPE
Mongoose (Newtone records)
Oh!Jazz_Megane (wapiti)
豊川雅彦

Art Exhibition:
Harumasa KONO

at Bar JAZZ
大阪市中央区東心斎橋1-17-27

OPEN: 18:00 / CLOSE: 1:00
Door: 2,000yen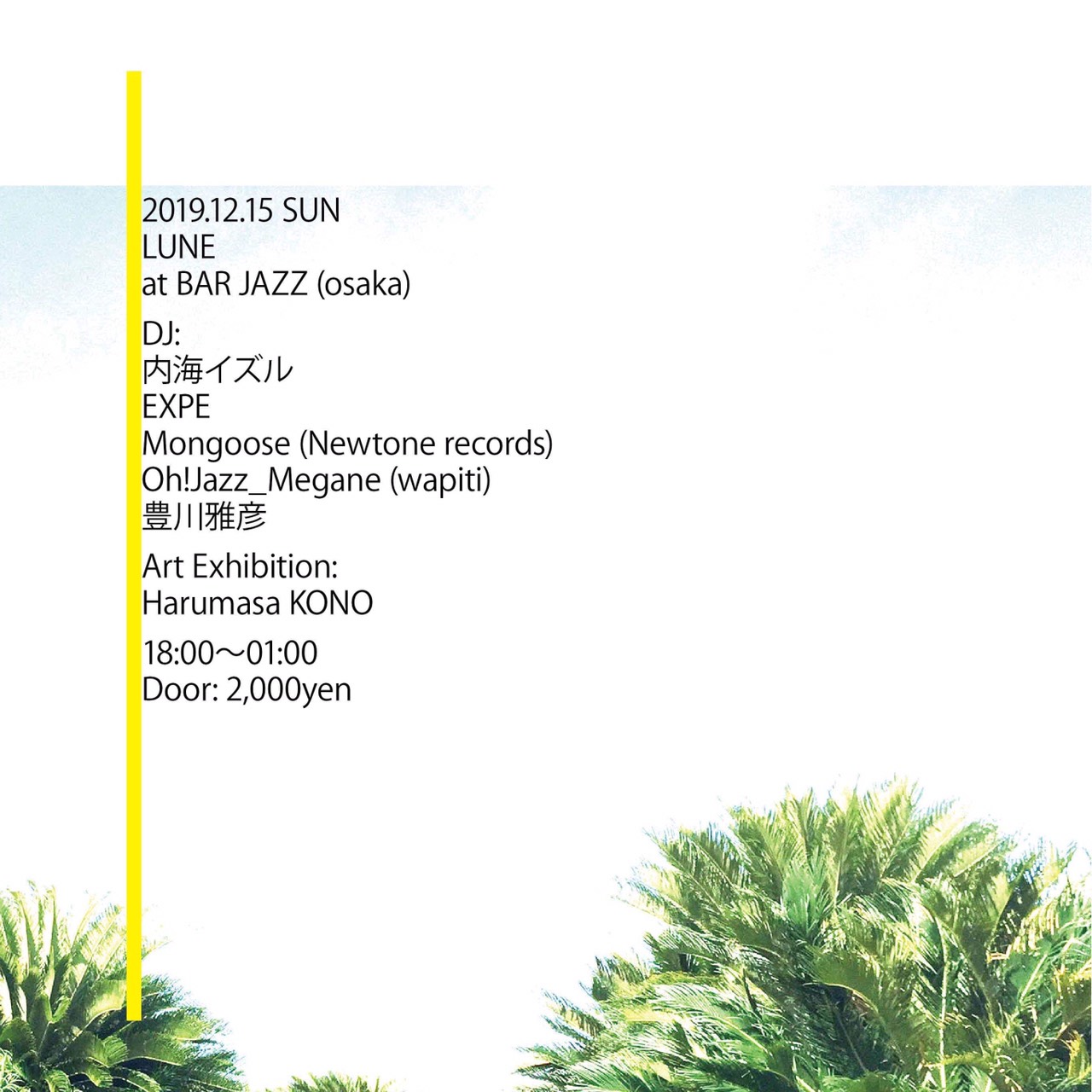 DISCOGRAPHY
EXPE / EMERALDA
Update Required
To play the media you will need to either update your browser to a recent version or update your
Flash plugin
.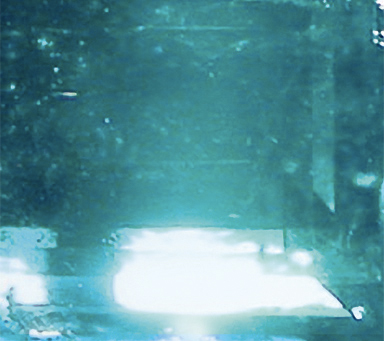 Written and Produced by Yoshitake Expe
Recorded and Mixed by Hayashi Ohji and Yoshitake Expe
Mastering by Hayashi Ohji (Silence Audio Recording)
Cover Design by Qotaroo Nishimura with Yoshitake Expe