Biography
YOSHITAKE EXPE Space Guitar
YOSHITAKE EXPE is an extraordinary guitarist from the city of Osaka , Japan whose backbone can be found in a Funk Band in the 90s accompanied by American musicians.

With the use of numerous compact effectors he has established a unique Space guitar sound whilst processing sound with a story-like flow like that of a DJ with influences found in P-funk , Electro Techno , with a Brian Eno vibe and sensibility of Brazilian music , at times playing the guitar percussively creating improvised robotic house music , at times playing a sensual guitar solo , but at times very organic with a soothing acoustic sound and is guaranteed to take you on a space odyssey.

He has collaborated with varying types of artists from visual artists and painters , avant-garde , improvisational , jazz , techno , hip-hop , world music , music for film and soundtracks and is also highly regarded as a club DJ and continues to expand his musical horizon . He has also held an exhibition of sound installations accompanied with a 100 hour performance in art museums.

Nutron s debut album was voted "best album of the year(2003)" by Music Magazine and made an appearance at Fuji Rock Festival in 2004 .For the past 5 years he has been playing over 150 shows annually with his solo project.
His current projects involve a Space Funk duo with world class drummer Takashi Numazawa , Space Dub Funk with dub mixer Naoyuki Uchida and also formed a Super-Unit PARA together with Seiichi Yamamoto. Amongst many collaborations his performance with the treasure of Brazil , Marcos Suzano is especially memorable.
OUR YOSHITAKE EXPE,
He is Funky Dread Space guitarist legend of Japan.
His guitar, It's talkative more than Synthsizer.
EYE / BOREDOMS
Yoshitake EXPE is a fearless musician that gives special voice for his guitar through his unusual compositions, full of grooves ,surrounded by effects that creates beautiful ambients and drives us to unexpected and surprising directions. And , of course, EXPE is a good friend and for me is a pleasure to share some musical moments with him.
Marcos Suzano / Brazilian Percussionist
Live Schedule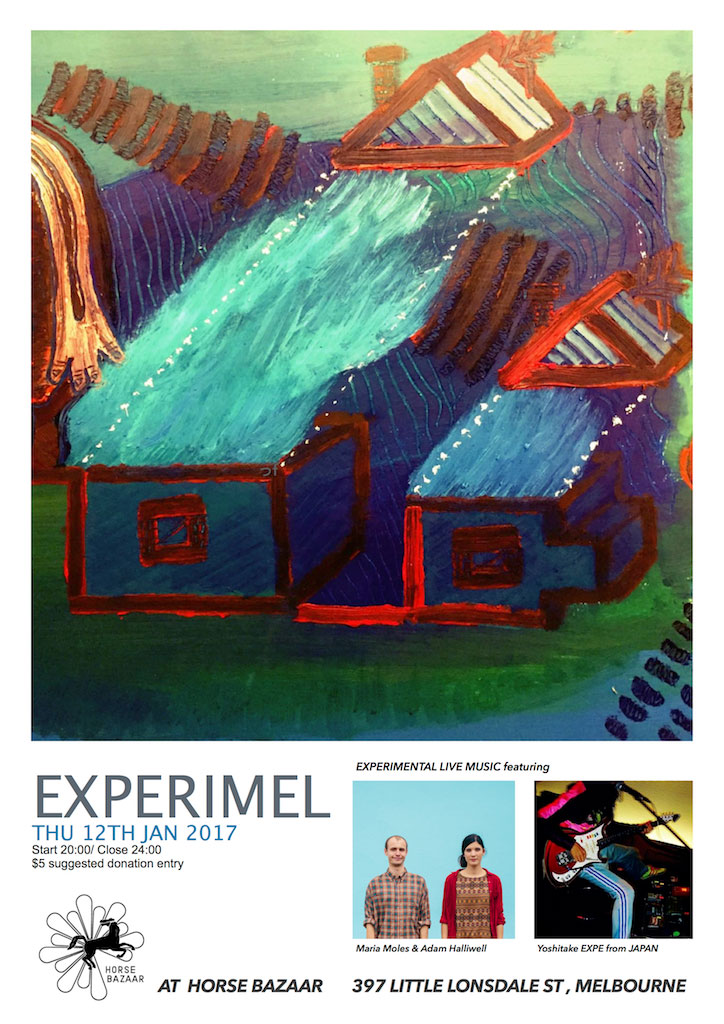 Live:
EXPE

at Bar Open, Melbourne, Australia
317 Brunswick Street Fitzroy
http://baropen.com.au

EXPE LIVE 17:00-19:00
"DOUBLETHINK PRISM"
FEATURING:
DOUBLETHINK PRISM (WA)
YOSHITAKE EXPE (JPN)
CYBERNETIX
SILLY MANE X LALIC
CONSTANTINE
KING CRIME.

SPOKEN WORD ARTISTS INCLUDE:
JESSE GILES
+ MORE TO BE ANNOUNCED

at Aeso Studio, Melbourne, Australia
83 Brunswick St, Fitzroy
http://www.aesostudio.com

Open 4PM - LATE / EXPE LIVE 20:15-
ENTRY $10

More info:
http://www.aesostudio.com/doublethink-prism-wa/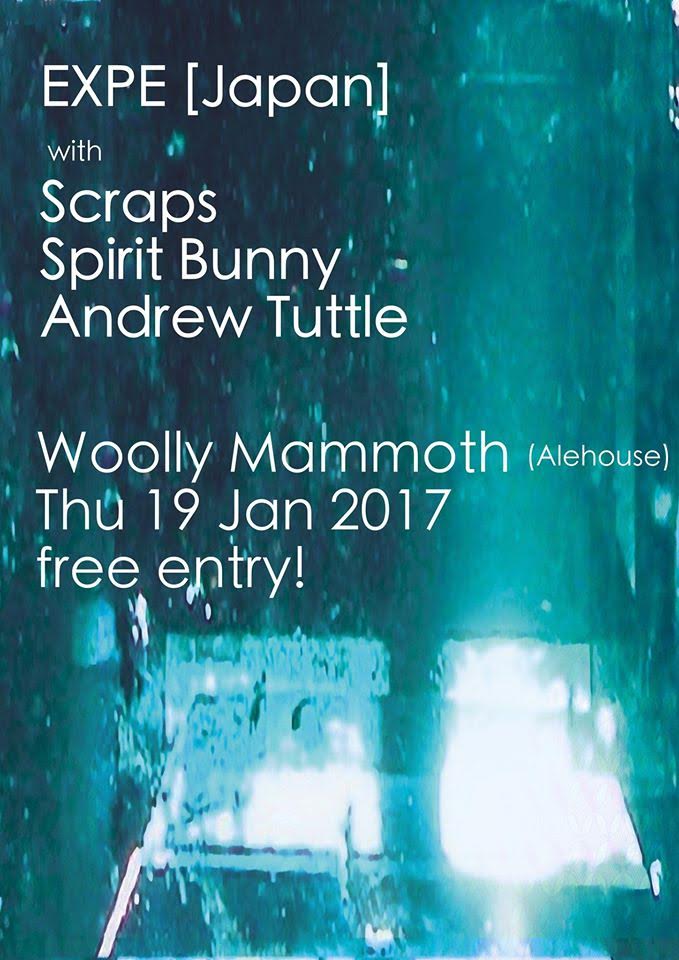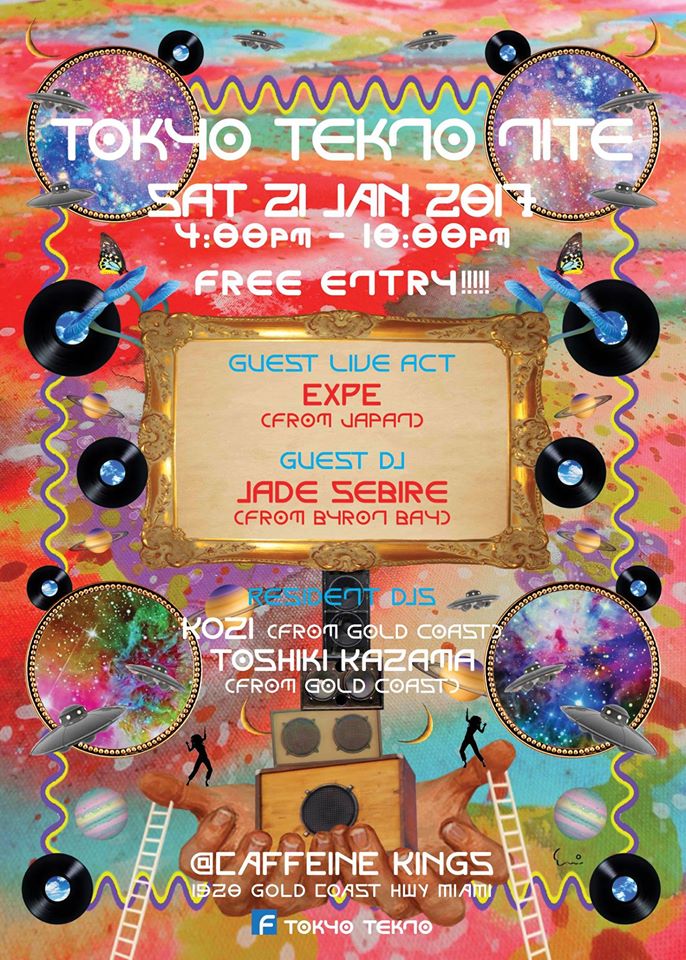 Discography
EXPE / EMERALDA
Update Required
To play the media you will need to either update your browser to a recent version or update your
Flash plugin
.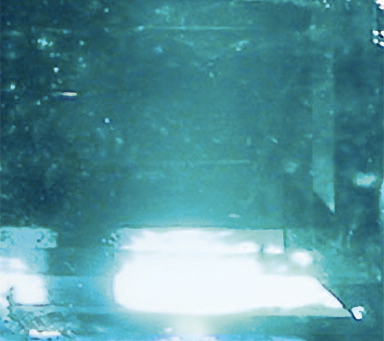 Written and Produced by Yoshitake Expe
Recorded and Mixed by Hayashi Ohji and Yoshitake Expe
Mastering by Hayashi Ohji (Silence Audio Recording)
Cover Design by Qotaroo Nishimura with Yoshitake Expe
VIDEO
EXPE -Sansoen Phra Barami - (สรรเสริญพระบารมี)
sydney central tunnel
15.10.08 EXPE LIVE at Takamatsu,TooNice
Recordcrate Episode